Catskill Mountain Wedding
PLANNING
ABOUT US
OUR VENDORS
TESTIMONIALS
PACKAGES
Planning
Having a Destination Wedding is a cool alternative to the "Traditional" wedding. It offers a unique experience for Brides and Grooms as well as their close friends and family. The Margaretville Mtn. Inn offers just such as unique experience of modern tradition. The Inn combines the historic elegance of its rich history with the hip and fresh approach of today. Beauty, nature and history are its setting and backdrop for your special event. Whether it is an intimate gathering of 10, or a larger event of 150, you can focus on enjoying your special day. Each event is different and requires its own special attention and that is why we have our own Specialists to help customize your unique day.
A ceremony held at the Inn would be on our sprawling grounds such as the pasture with a wooden arbor or under the old maple trees, (nature's arbor), or for the more daring in the forest where a laid fieldstone foundation is your alter. A small private ceremony is truly romantic on the verandah with the Catskill Mountain range as your landscape. Wherever you decide, nature and beauty surround you and your loved ones.
While your guests are here for your destination wedding weekend our Specialists can also help you with planning activities for them in the area or other weekend events such as cocktails and hors-d'oeuvres at sunset, a barbecue pig roast, a rehearsal dinner, or a Sunday brunch on our historic 80 ft wraparound porch. We encourage you to call and make an appointment to meet with our onsite Planner and view the Estate. For more information and pricing of your special day please contact us by email.
To make an appointment for a showing, please contact us by email at margaretvilleinn@gmail.com or phone us at (845) 586-3933.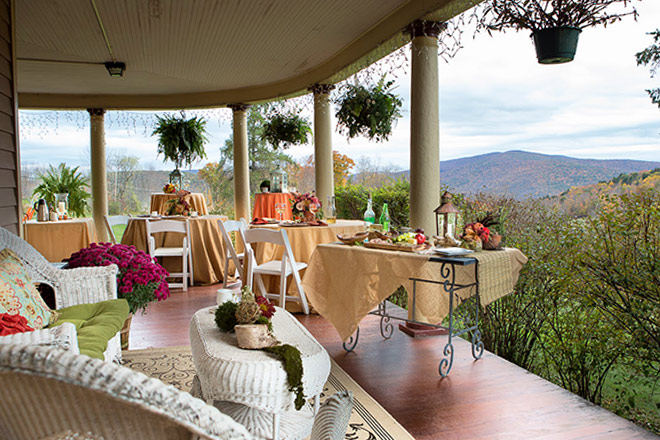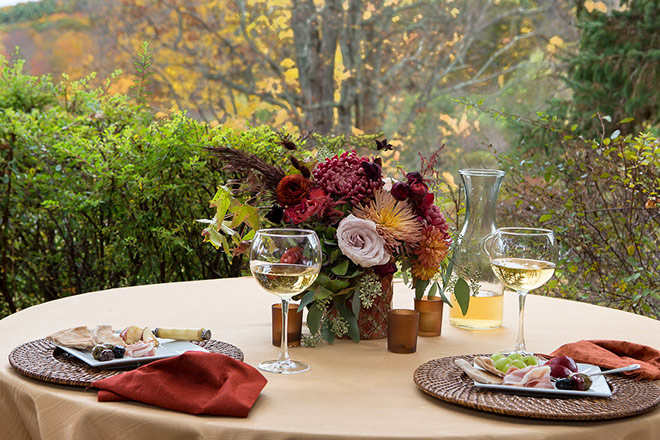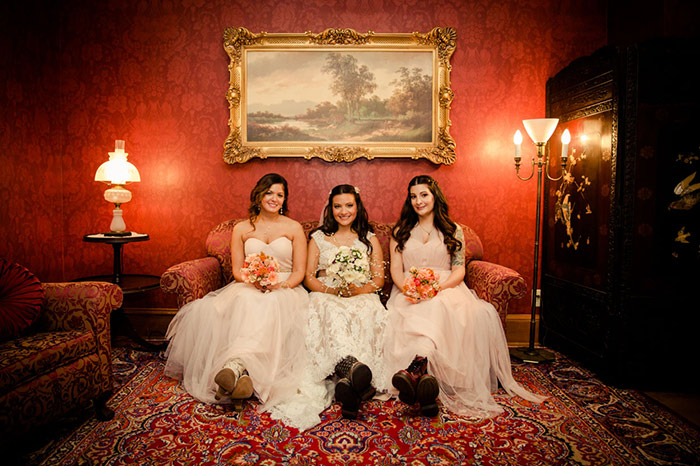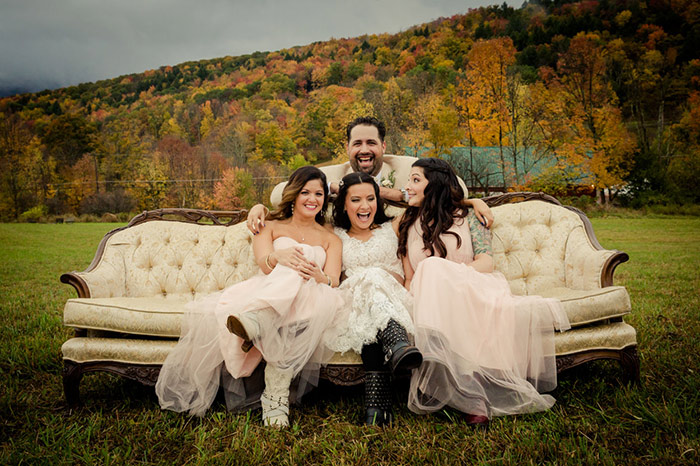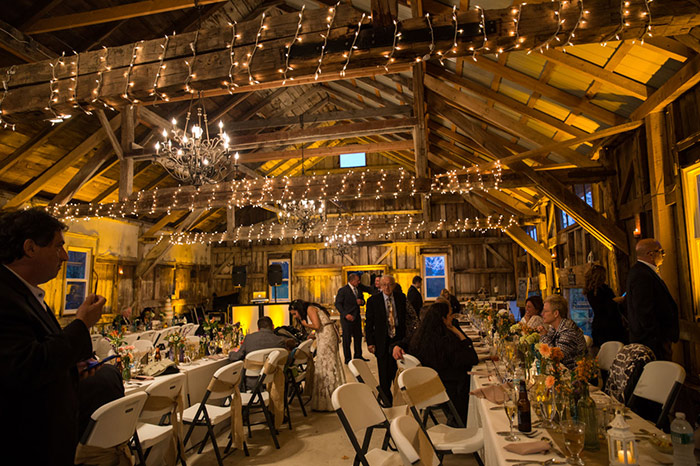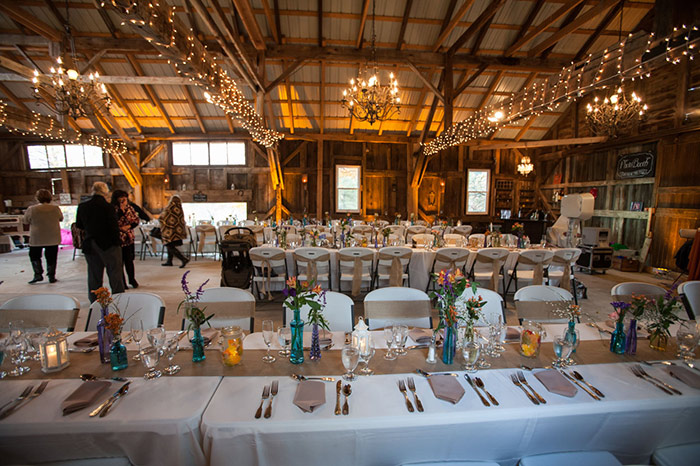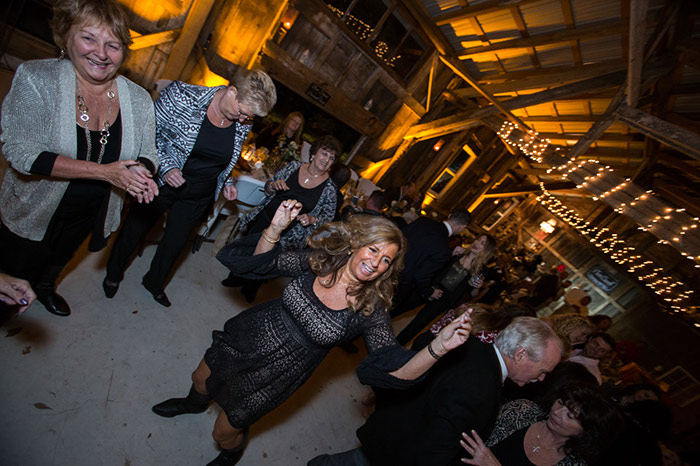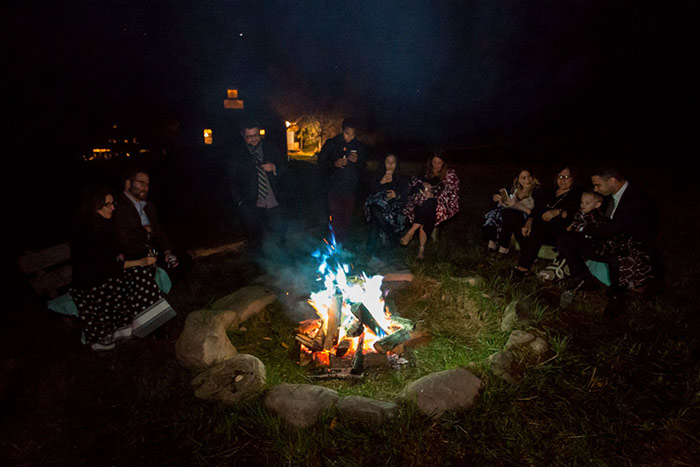 About Us
The Margaretville Mtn. Inn once known as the Van Benschoten house and Guest house was built circa 1886 atop Margaretville Mountain on 20 acres of rolling farmland overlooking the Catskill Mountains. The Inn has been honored by being named on the National Register of Historic Places, and one can tell this by its sweeping 80 ft. wraparound porch with breathtaking views, a perfect backdrop to any special event.
The Inn's hosts, Peter and Carol have owned the Estate for 22 years and bring with them their experience and vision to any occasion. One must remember that in addition to the Inn being the perfect Destination Wedding site, it also functions as lodging for your wedding guests, superb accommodations onsite in a historic setting. Don't forget Carol's famous country breakfast is included with each guests' reservation.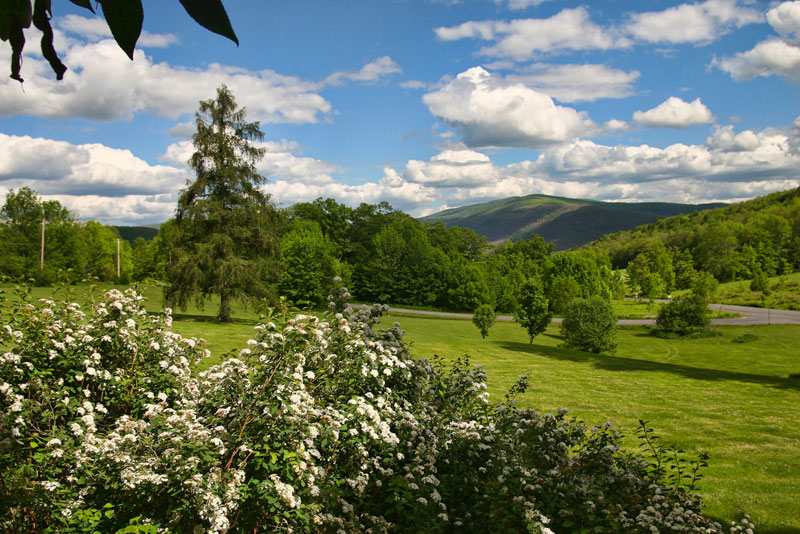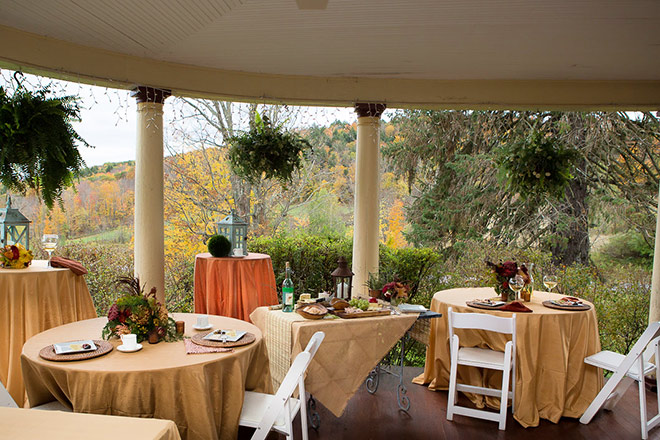 Our Vendors
Caterers:
Cakes:
• Bite Me Bakery: 5575 State Route 28, Phoenicia NY - (845) 688-3397
• Laura's Chocolates and Cakes: (607) 829-5625
• Sweet Nothings: SweetNothingsNY.com - (845) 389.6500
• Deisings Bakery: Deisings.com - (845) 338.1580
• The Alternative Baker: LemonCakes.com - (845) 658.3355
• Zephyr's restaurant: pastry Chef Amelia - (845) 254-2084 - email: zephyrrestaurant@gmail.com
• Karen Lang: Bloomville NY - (607) 538-1584 / mobile (607) 437-2582 - tables, linens, and chairs
Tent Rental:
• All Out Party Rental: Dan Craft, Bloomville, NY - (607) 538-9088 - Various size tents available, heaters, refrigerators
• Reliable Tent Rental: Margaretville NY, Mike Finberg 845-586-1999 - Various sizes, tents and tables, also can supply dance floors, heaters, dishes and more
• Sav-On Party Central: Kingston, NY 845-336-5800 Dishes, tents, linens, glasses, heaters, fans and more
• Big Top Tent Rental: Cairo, NY 518-622-3353
Wedding Florist:
• Wildflowers:
Wildflowers-Design.com
- (845) 586.2444
• Catskill Flower Shop:
catskillflowershop.com
- (845) 254-5545
Photography & Videography:
•
Aisle Walk Photography:
AisleWalkPhotos.com
- (845) 254-4305 - mobile (845) 750-7942
• Joe Damone Photography:
joedamonephotography.com
- (917) 972-0540
• Catskill Images:
catskillimages.com
- (607) 435-1840
Hair and Makeup:
• Candace Rudd - (607) 326-4177
• Caitlyn Rauh - (845) 514-0278 - caitlynrauh@gmail.com
Music:
• DJ Tito - (845) 701-2078
•
JTD Productions
: Saugerties NY
jtdproductions.com
- (845) 853-8912
• Top Dog DJ Service: Greg Passarelli, Margaretville NY - (845) 586-2643
• Blues Maneuver Band - (607) 351-6608
Transportation:
• High Esprit De Corps: Bryant Hunt: Roxbury, NY - highespritdecorps@gmail.com - (607) 326-6925
• Best Ride: Jane - Margaretville, NY (845) 701-0599
• Rolling V: Walton - (607) 865-5287
• Tonche Transit Inc: Mt. Tremper - (845) 688-7350
Porta-Potty's:
• Uncle Bob's porta-lets Margaretville - (845) 586-4861
• A-1 Portable Toilets Kassy Karlovec - (845) 778-7795
Liquor distributors:
• E&S Discount Beverages Kingston - (845) 339-7164
• Union Grove Distillery, Arkville - (845) 586-6300
Miscellaneous:
• Alterations: seamstress Lisa Scalf:Margaretville, NY 845-586-2052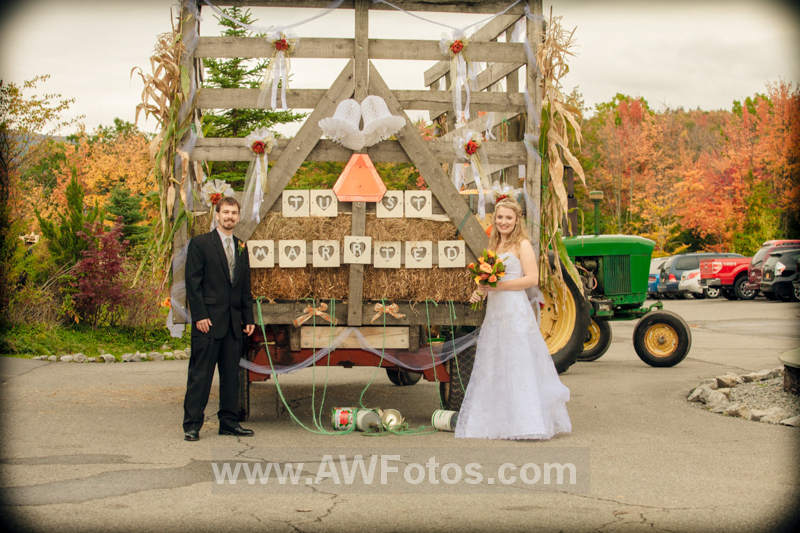 Testimonials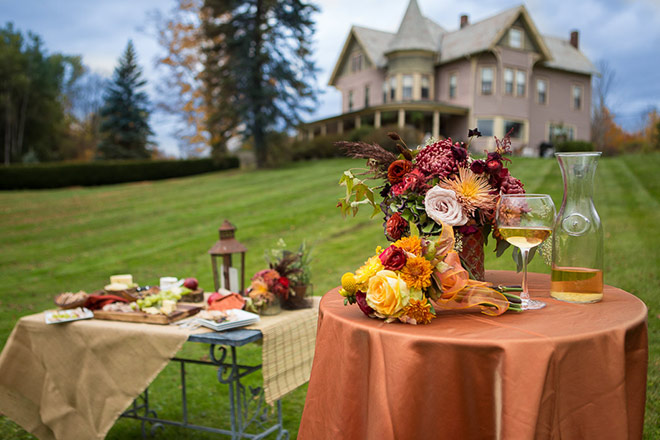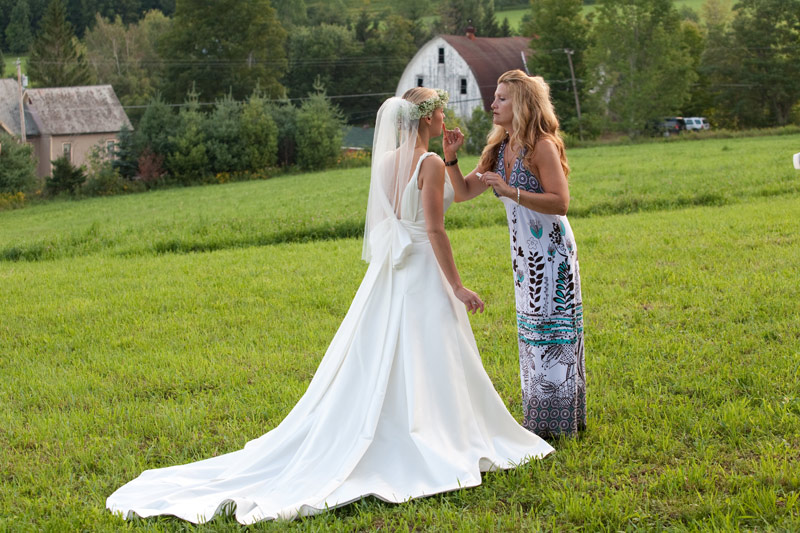 Margaretville Mountain Inn B&B

Wedding Venue/ Reception pricing 2018/2019

Barn: $1900.00 up to 125 people (including children and not including staff) Any additional people add on $20.00 per person.
Accommodations for up to 14 (including children) for 2 nights with breakfast: $2000.00. Additional people add on $20.00 per person
Add On:
Tables and White Chairs: $600; Wooden Chairs add on $250
Bon-fire: $300.00 or 2 for $500
Additional day use of venue for 5 hours with tables and white chairs: $500.00
Hay Bales: $275.00
In house day of coordinator fee $1000.00
Officiant: $100.00
Holidays: $2000.00 additional and includes 3 nights lodging for 14 with breakfast
Elopement Package A
Up to 25 people
May-October Weekdays/Weekends (excludes holidays and holiday periods)
$990.00 for 1 day lodging and breakfast for 14 including children
FREE use of Barn and Arbor with tables and chairs
Most weekends require a 2 night minimum double the cost to $1980.00


Elopement Package B "Just the Two of Us"
Choose any regular priced room at the Inn and get the Arbor or use of the parlor and officiant for FREE. Regular policies and minimums apply. Package available all year

To make an appointment for a showing, please contact us by email at margaretvilleinn@gmail.com or phone us at (845) 586-3933.
More photos can be viewed on our Facebook page: The Margaretville Barn.
Thanks,
Carol Molnar